Carved corbels for a Camps Bay Kitchen
Carved corbels and running pattern embellishment on a smoke extractor in a Camps Bay house, Cape Town.
The corbel is a classical style of bracket which is used in architecture, in wood and stone. It is having a resurgence at present, especially in hotels, where the classical styles lend a feeling of elegance and quality.
This running pattern is also a classical architectural feature, and running patterns in Celtic and classical styles can be carved by us for fireplace surrounds, sign borders or on furniture skirting.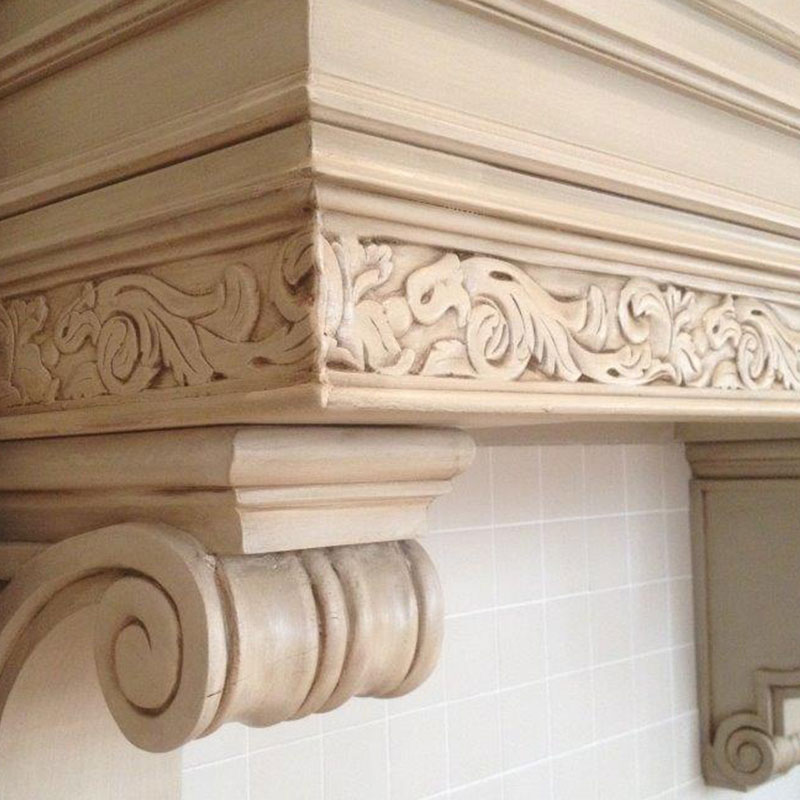 Architectural Elements
For the ultimate personal touch, you can introduce hand carved wooden design elements right into the features of your home.
The Sign carver occasionally collaborates with Interior decorators when a project requires a touch of subtle sophistication that only true craftsmanship can deliver.
Interior designers enjoy the freedom of being able to choose any pattern under the sun and the warm scent of hand carved wood simply oozes luxury into a home.