Pediment detail for Camps Bay kitchen
Pediment detail for Camps Bay kitchen. This type of carving, with paint effect in this example is one of many patterns that can be carved in various sizes for many varied applications.
Elements like this have been made and cast in cement for building exteriors or carved in wood for furniture with paint effects or natural finishes.
Multiple casts can be made in resin for interiors. Patterns from many periods and traditions can be carved, for cupboard pediments, headboards, skirting and legs. Appliques and elements can be carved and cast or made in wood.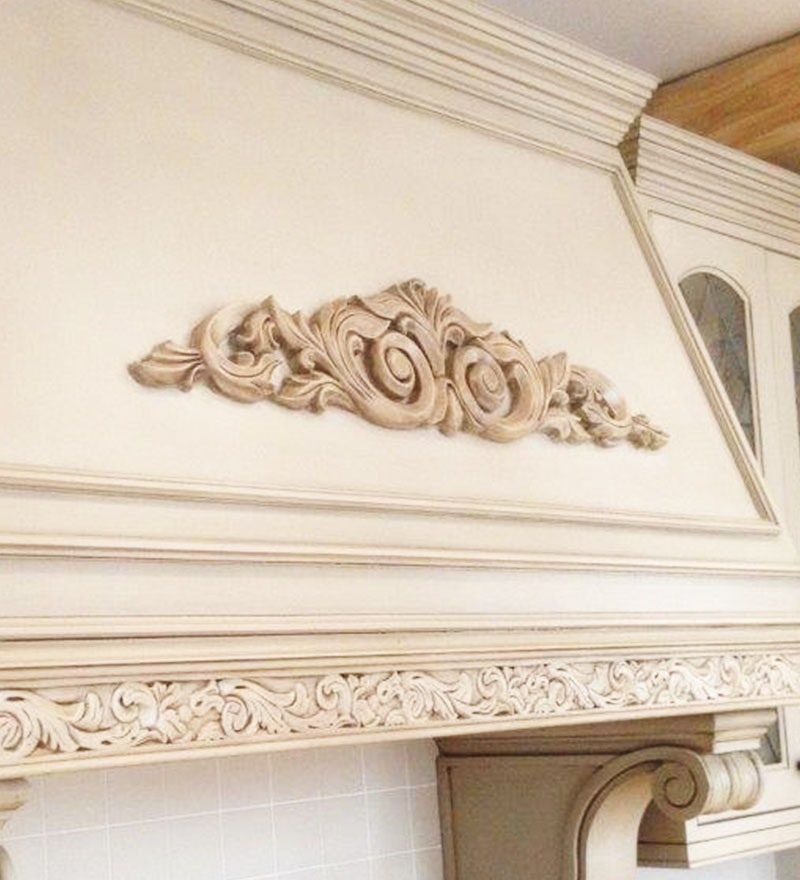 Architectural Elements
For the ultimate personal touch, you can introduce hand carved wooden design elements right into the features of your home.
The Sign carver occasionally collaborates with Interior decorators when a project requires a touch of subtle sophistication that only true craftsmanship can deliver.
Interior designers enjoy the freedom of being able to choose any pattern under the sun and the warm scent of hand carved wood simply oozes luxury into a home.
If you have an appreciation for the unmistakeable hand crafted feel of quality workmanship that has become ever rarer in our fast paced world, then you have come to the right place. The Sign Carver specialises in hand carved wooden signs, coats of arms, sculpture and much more.