A new Sign for Bizweni Church
Bizweni Church is situated in Somerset West, on a beautiful old plot of land dotted with trees and bordered by a river creek. The church service takes place in what used to be an old tractor warehouse, originally built when the property functioned as a farm many years ago.
This hand carved wooden sign captures the warmth and charm of this tranquil space, but we also love the vibrancy of their logo, which works well in wood.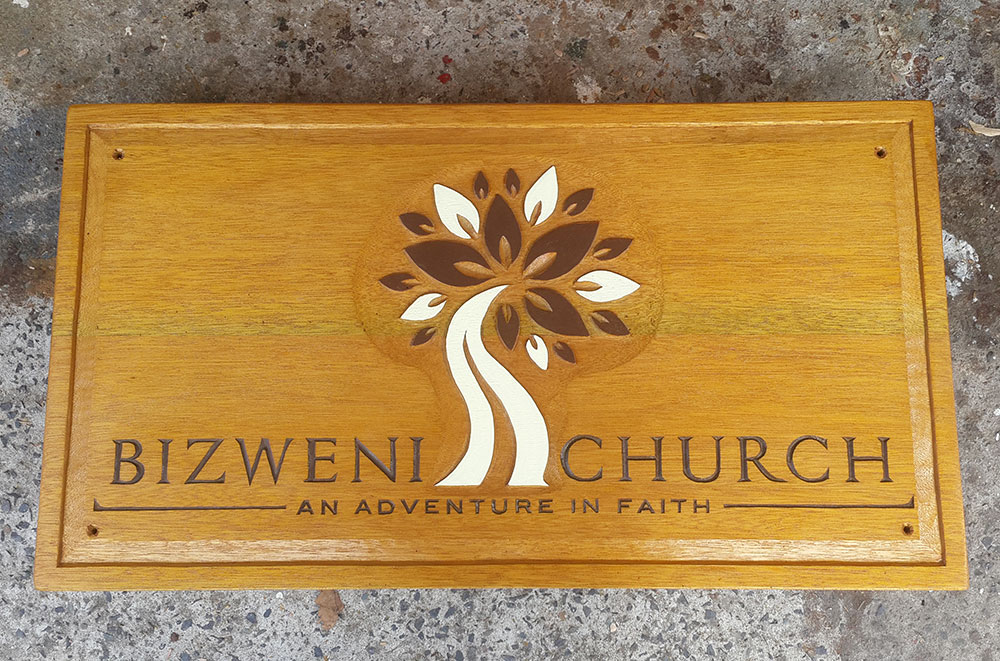 The word 'Bizweni' comes from the Zulu word 'mbizo', which means 'the king calls'. 'Bizweni' therefore means, "called to a place of meeting by the King" or more simply put, 'Place of Meeting'.
Bizweni promises their congregants "An adventure in Faith". For the Sign Carver, every new project is a new adventure in woodshavings and we hope the Bizweni Church enjoys their new hand carved sign.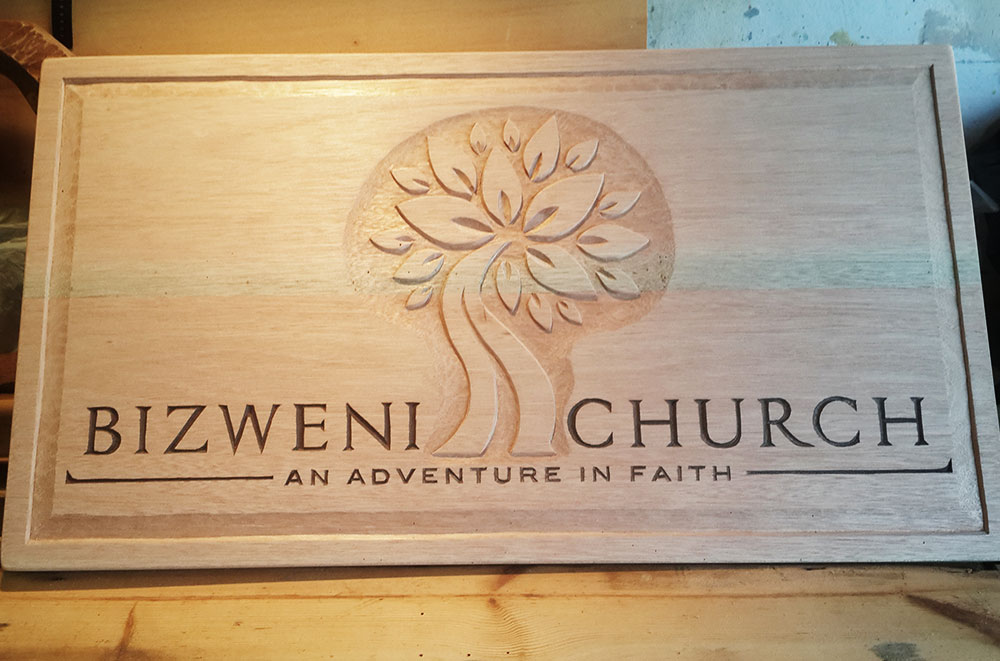 Signature Signs
A carved wooden home sign is your signature, it speaks of your appreciation of craftmanship and quality. Each sign is carved with hand held tools, achieving a classic look that a machine cut sign simply cannot match.
Whether for a Guesthouse, hotel, restaurant, game farm or private residence the Sign Carver has skills and knowledge to design and manufacture something totally unique; a signature hand carved sign for which you will be recognised and remembered.
Why should I choose a Carved Wooden Sign?
There is an unmistakable crafted feel as each sign is carved with hand held tools.
The Sign Carver has made beautiful hand carved signage for:
Restaurants, Vineyards & Pubs
Libraries, Businesses & Shop fronts
Hotels, Game Farms & Guest Houses
Schools, Churches & Synagogues
Private Residences, Holiday Homes & Yachts
The Sign Carver lovingly crafts each wooden sign with care and precision, delivering a high quality product that is durable and beautiful.