African Kirikara Art & Craft
African Kirikara Art & Craft, Swartkopmund, Namibia is a true African gem. They offer hand crafted art sourced from all corners of Africa.
From jewellery, hand woven rugs & carpets, ceramics & pottery, contemporary & tribal art, everything you see at African Kirikara is an incomparable piece of hand-crafted African art exquisitely hand made with natural materials, in an authentic African style.
So when African Kirikara opened up a new store in Hout Bay, Cape Town, their signage needed to make a proud and powerful statement.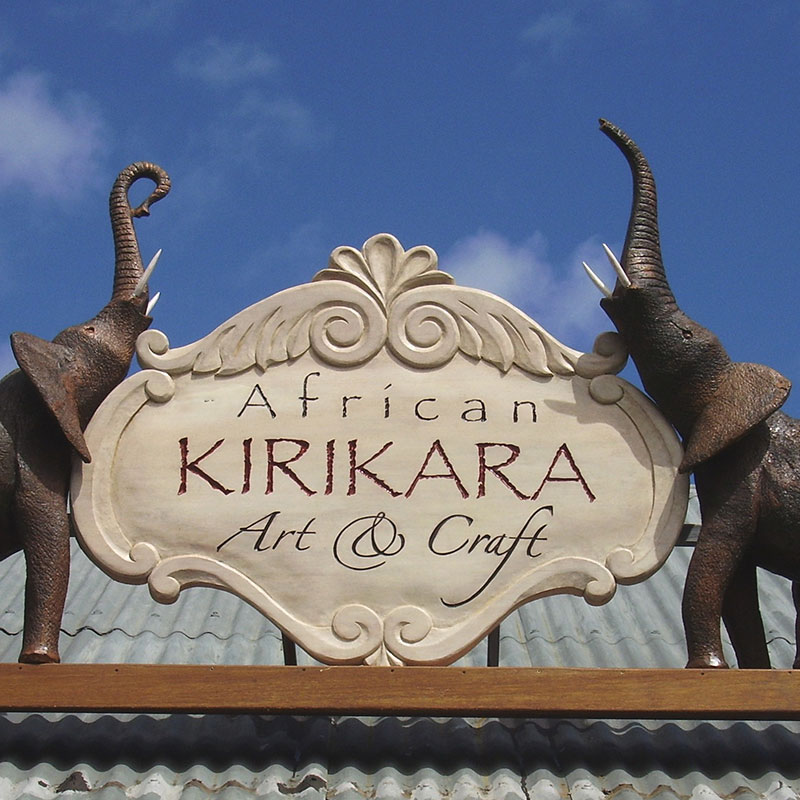 Photographed: A hand carved wooden sign for African Kirikara Arts & Craft, Hout Bay
Naturally, they contacted the Sign Carver, who crafted a large hand carved wooden cartouche surround. This was then supported by two elephants carved in Kiaat (also known as African Teak) by Namibian sculptors.
The sign was proudly displayed on the roof of African Kirikara in Hout Bay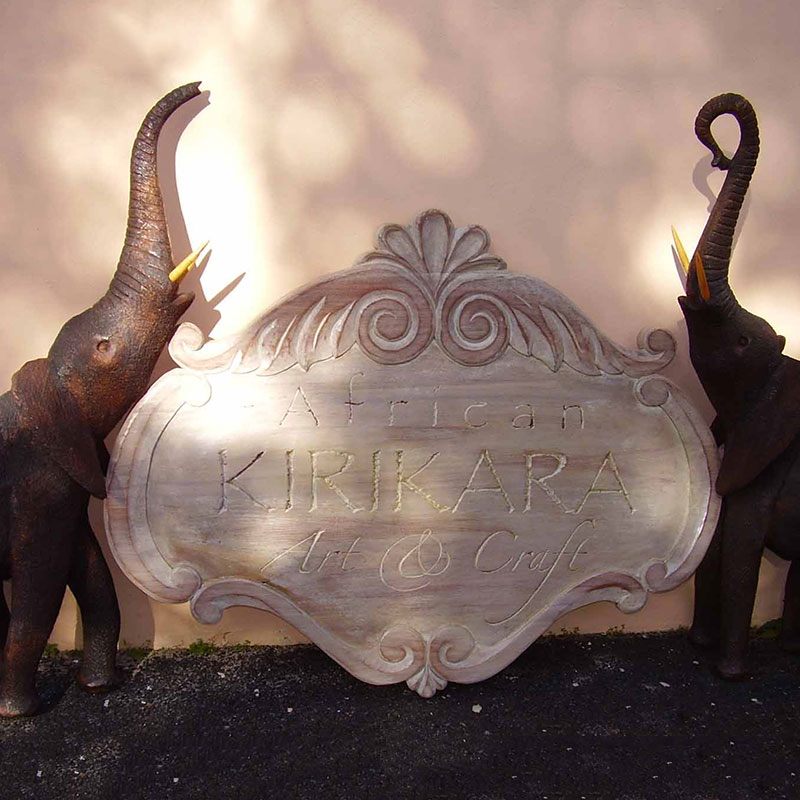 Photographed: In process: A hand carved wooden sign for African Kirikara Arts & Craft, Hout Bay