Carved U.S Marine Corps emblem
Carved U.S Marine Corps emblem, for the U.S. Embassy in Cape Town.
An emblem carved for mounting on a notice board or honours board. Logos, crests or emblems for an organisation or even a cartoon chef for a menu board can be designed.
You can chose carvings in light wood with a matt or glossy finish or in dark woods with a lustrous, elegant finish. Colours and metal finishes, or a combination of wood and colour are also an option.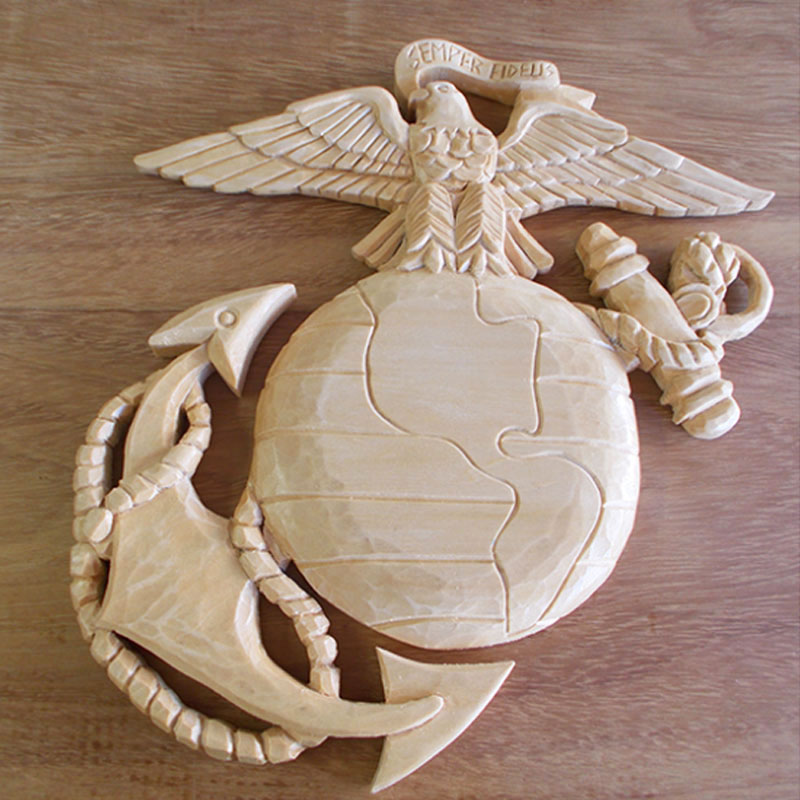 Types of Coats of Arms
Carved in wood with plain wood finish (varnish)
Carved wood with colours and metal leaf
Carved on an oak barrel end (plain finish)
Carved in hardwood (suitable for outdoors)
Cast in cement one off (suitable for outdoors)
Cast in bronze (suitable for outdoors)
Multiple copies cast in cement, resin (indoors) or bronze
A cultural foundation for your business
The Sign Carver has made beautiful Coats of Arms for:
Families
Wine farms
Businesses
Schools
University Residences
The Sign Carver beautifully crafts each Coat of Arms with care and precision, delivering a high quality product that is very durable.
Order your Coat of Arms
Request a hand crafted coat of arms for your family or business. Each item is lovingly crafted with hand held tools, achieving a finish that machine cut materials simply cannot match.