A wooden sign for the most remote hotel in the world
Last month, the Sign Carver made a hand carved wooden sign for the most remote hotel in the world, White Desert: Antarctica, and now he just won't stop cracking jokes.
"This is definitely going to be the "coolest" sign I've ever made"
-The Sign Carver (Quotes from the workbench)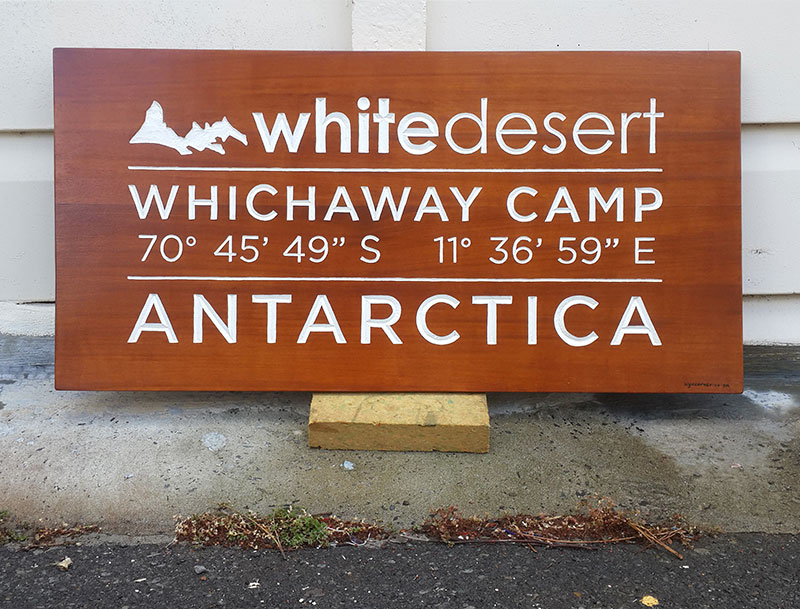 Most people who visit Antarctica do so by cruise ship, viewing the icebergs from afar and spotting penguins on carefully plotted and planned shore excursions. Until not so long ago the real Antarctica was only seen by scientists and the odd polar explorer.
That was until 2006, when Patrick Woodhead was inspired to create Antarctica's first (and only) luxury camp: White Desert.
Recognised as the most remote hotel in the world, White Desert underwent a full refurbishment this year in honour of its 10th anniversary. Running a camp like White Desert requires some of the most complex and remote logistics in the world, so the Sign Carver was really chuffed to get the call to make a hand carved wooden sign for the camp.
The star-studded guest list has included Prince Harry and Bear Grylls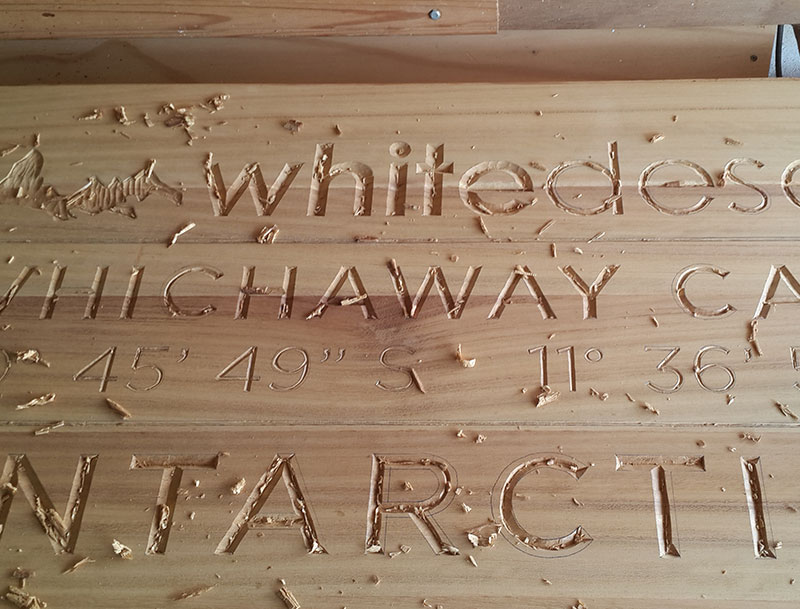 White Desert: Antarctica is just a 5 and a half hour flight from Cape Town International Airport.
UPDATE: Delivered: Antarctica gets a new sign for their luxury camp. Photographed here with Patrick & Robyn Woodhead with none other than NASA astronaut Buzz Aldrin.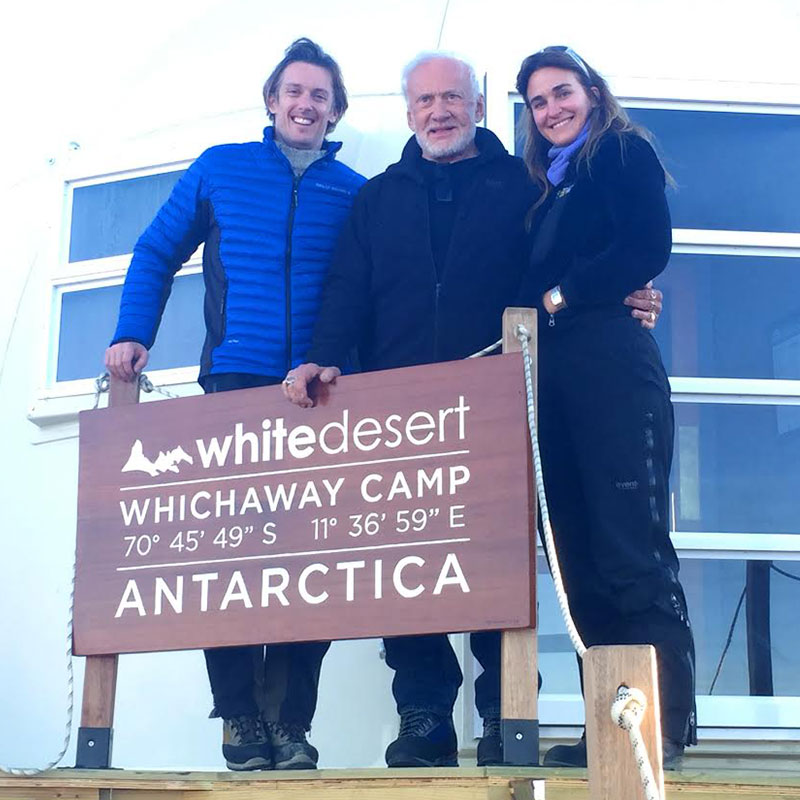 Signature Signs
A carved wooden home sign is your signature, it speaks of your appreciation of craftmanship and quality. Each sign is carved with hand held tools, achieving a classic look that a machine cut sign simply cannot match.
Whether for a Guesthouse, hotel, restaurant, game farm or private residence the Sign Carver has skills and knowledge to design and manufacture something totally unique; a signature hand carved sign for which you will be recognised and remembered.